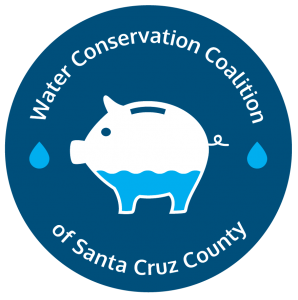 The Water Conservation Coalition of Santa Cruz County is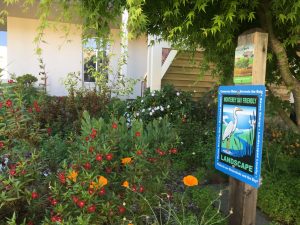 offering financial and technical assistance to help residents, businesses, and organizations create water-efficient landscapes that enhance the biodiversity and resilience of our local watersheds. The Climate Victory Garden grant offers free design assistance and $2,500 toward materials needed to achieve Monterey Bay Friendly Landscaping certification. Eligible materials including mulch and compost, climate-appropriate plants, efficient irrigation equipment, permeable pavements, and rainwater harvesting materials. Selected projects will coordinate with Ecology Action to host a workshop where members of the public will participate in the landscape installation and learn about Monterey Bay-Friendly Landscaping design, installation, and maintenance practices.
Project applications are accepted year-round. Water Conservation Coalition members will select projects and award grants in February and August based on public demonstration value and financial need. If the project is selected in February, the installation workshop will take place the in the spring. Projects that are selected in August will host public workshops in the fall.
Eligibility Requirements:
The project site must be in a location with high visibility to the general public. Backyard landscape projects & vegetable gardens are not eligible.
The project area must be more than 1,000 sq. ft.
A concept design or drawing and pre-project photos must be submitted with the online application.
The project must save water and include a water efficiency improvement, such as turf removal or sprinkler to drip irrigation conversion.
The project must reduce storm water run-off from the property and include one or more storm water retention features, such as a rainwater harvesting system, rain garden, dry creek bed or swale, or permeable pavement.
The Property owner must agree to:

Participate in the design, construction, and maintenance of the landscape project(s).
Allow the general public to assist with the project installation during a workshop led by Ecology Action staff,
Recruit volunteers (friends, family members, co-workers, etc.) to participate in the installation workshop.
Complete the project installation within 30-days of the planned workshop date.
Allow posting of a Monterey Bay Friendly Landscaping recognition sign in the landscape, upon project completion.
Allow posting of pre-and post-project photos on the Monterey Bay Friendly Landscaping gallery at green-gardener.org
Apply for Assistance!
Monterey Bay-Friendly Landscape Grant Application
For questions about the application and grant selection process, call Sherry Bryan at Ecology Action: 831-515-1314.